ÉDEN
Cyril Teste / Hugo Arcier / Francis Kurkdjian
Collectif MxM
Salle de création / Bonlieu Scène nationale
2
ÉDEN
Cyril Teste / Hugo Arcier / Francis Kurkdjian
Collectif MxM
Immersive and interactive experience in virtual reality
Cyril Teste / Hugo Arcier / Francis Kurkdjian
Collectif MxM
Videos and installations
Hugo Arcier
Éden is an immersive sensory experience best appreciated in groups. Each participant will actively experience the birth and growth of a unique plant world. Created by the director Cyril Teste and the digital artist Hugo Arcier, this experience will (re)connect participants with nature. Plunge into the heart of Virtual Nature through an immersive group experience!

production Bonlieu Scène nationale Annecy
coproduction Collectif MxM
Creation for the Annecy Paysages 2019 festival
Part of the PEPS Annecy Chambéry Genève Lausanne project
artistic direction Cyril Teste et Hugo Arcier
graphic design and development N°130 Creative Studio : Hugo Arcier – artiste 3D, supervision / Robin Maulet – Technical artist / Etienne Champagne – développeur
originale music Nihil Bordures
illustration olfactive Francis Kurkdjian
chief sound operator Thibault Lamy
administration, production and dissemination Anaïs Cartier, Coline Dervieux – Collectif MxM et Olivier Lataste – Bonlieu Scène nationale Annecy
thanks à Vaqso pour le dispositif olfactif
visuels © Hugo Arcier
---
Originally focused on visual effects for feature-length films (VFX), Hugo Arcier has worked for prestigious directors such as Roman Polanski and Alain Resnais. In 2004 he began creating visual works using a new art form. He was made a Knight of the Order of Arts and Letters in 2016.
With painting and theater as companions, Cyril Teste looks at a stage with the eye of an author, visual artist, and videographer. He has been an associated artist at Bonlieu Scène nationale Annecy since 2017 and has produced several plays there.
The MxM Collective is always up to date with the world of modern arts. Working with contemporary texts for theater, its members invent a spoken language in which actors are the center of a universe built of images, sound, light, and new technologies.
2
Place
Salle de création / Bonlieu Scène nationale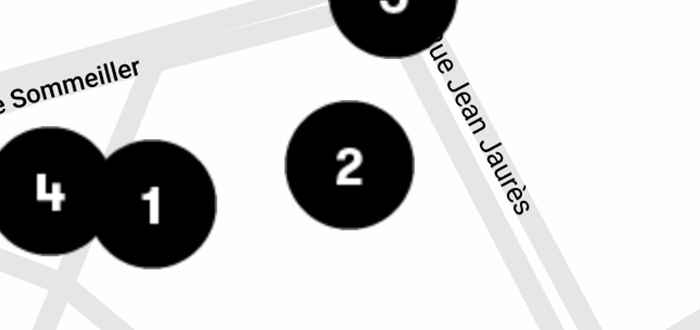 Open the map
VR helmet work / 10 min :
 10 people every 20 min + 6 video installations on the move
TO SEE FROM SATURDAY JULY 6 – MONDAY SEPTEMBER 29 
(EXCLUDING ANNUAL CLOSING OF THE THEATRE ON MONDAY JULY 22 ON WEDNESDAY AUGUST  21 INCLUDED)
OF THE TUESDAY IN THE IMMEDIATE. 3pm to 7pm, EVERY 20 MIN (last visit is at 6:40pm)
(booking possible until 21 July, then opening of bookings for the period from 22 August to September 29 from August 20)