La Serre
Orane Sigal (FR)
Mur de Bonlieu
17
La Serre
Orane Sigal (FR)
A tropical hothouse appears on Bonlieu's concrete façade. With this monumental colored fresco, French illustrator Orane Sigal combines austerity and playfulness, proving that humans can occasionally enhance nature. A bright spot in the city!
This luxuriant composition, which measures seven meters high by thirteen wide, brings to mind the work of Douanier Rousseau. Birds fly with airplanes, and the jungle invades the city. It is a strange and poetic surrealist landscape, an enchanted urban fresco.
---
Born in 1992, French illustrator Orane Sigal lives and works in Lyon and Paris (France). A graduate of the illustration section of the Decorative Arts School in Strasbourg, she developed her graphic style working in various creative areas: publishing, textile design, frescos, and ceramics. Blending drawing, painting, and collage, she draws on life, nature, and her travels to create her highly colorful world. In 2019 her first graphic novel for children, Le Grand Voyage, was published by l'Agrume. She also exhibits her work in several galleries in France.
17
Place
Mur de Bonlieu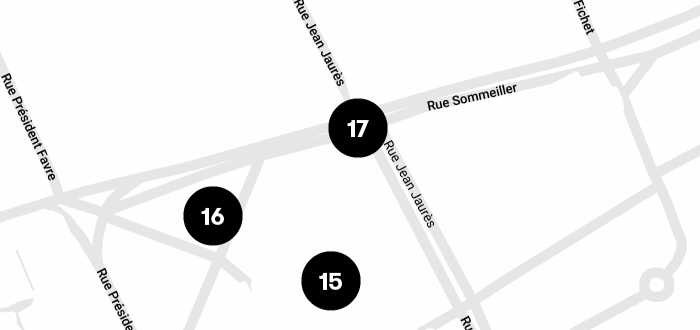 Open the map