IL Y A DES FLEURS PARTOUT
Mannstein & Vill
Le long du canal du Thiou + rampe du château + Conservatoire à Rayonnement Régional d'Annecy
12
IL Y A DES FLEURS PARTOUT
Mannstein & Vill
Maria Vill and David Mannstein, architects and visual artists from Berlin, hang their figurative collages on the facades along the Thiou canal and the castle's ramp. With their 10 images, they tell the story of a child as if it were a movie unfolding scene by scene along this walk. By playing on proportions, dimensions, and openings, the images provide a new take on the architectural landscape of the old part of the city.
Collage locations :
Saint François de Sales (girl talks with pigeon)
Palais de l'ile (Titanic)
Café des Arts (angling)
Mur gris au Thiou (girl paints a bird on the wall)
Pharmacie (flying fish)
Sous le pont (the girl and animals crawl under the bridge)
Conservatoire (Marlene and a policeman balancing)
13 rue Jean-Jacques Rousseau (girl with binoculars and chicken)
Escalier du Château (the girl waters the flowers on the masonry window)
Rampe du Château (the girl and her girlfriend are doing a short ladder)
---
Maria Vill and David Mannstein have been working together since 1998. They both studied at Bauhaus-Universität in Weimar and hold Fine Arts degrees. Their works are exhibited in various public places in France and Europe.
12
Place
Le long du canal du Thiou + rampe du château + Conservatoire à Rayonnement Régional d'Annecy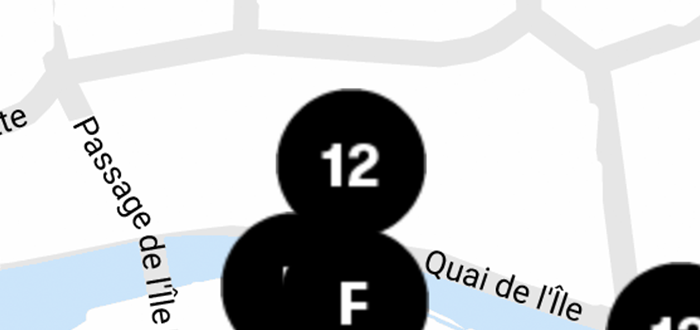 Open the map