CERCLE ÉVAPORÉ
Marie-Océane Avril & Jennyfer Dos Santos Vidal
Square des Martyrs
4
CERCLE ÉVAPORÉ
Marie-Océane Avril & Jennyfer Dos Santos Vidal
Generally an object of contemplation, with Cercle évaporé the landscape becomes something to experiment with. By walking through the urban landscape, viewers become part of the work: as they move, the circle appears and they become fully conscious of it. Annecy's natural landscape is shown in a new light through a poetic conception that is both street furniture and a work of art.
---
After studying Applied Art, Jennyfer Dos Santos Vidal studied architecture. A native of French Guiana, Marie-Océane Avril also studied architecture. For them, the relationship between landscape and nature is a constant.
4
Place
Square des Martyrs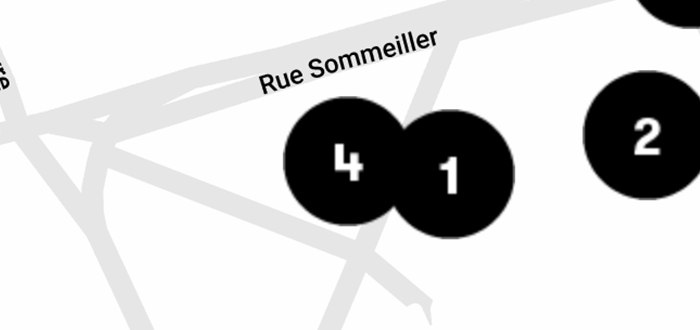 Open the map
Winners of the 2019 call for projects from students and recent graduates of schools of art, landscaping, architecture, design, and communication schools.